Children - Nursery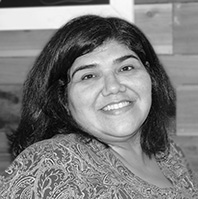 Ofilia Roen

Our vision for this ministry is to partner with parents in training up children in the way of the Lord so that when they are old they will not depart from the truths of God's Word. We desire to lead them to and cultivate a relationship with Jesus while they are young.

A little about me...
Ofilia:
Since age 21, when I said, "Yes" to Jesus, I have never looked back. Jesus changed my life from night to day, almost instantaneously. My life was never the same. Not only did He save my soul, but He also gave me a new heart and a new love for people. In my spare time, I love being with my family, as we are all very close. I also like to scrapbook, try new recipes, and my husband and I are very involved with our kids' activities. Early on, I knew that I was called to ministry and through the years, was drawn to minister to children or youth. I attended Bible College for Early Childhood Education.

Email us at office@cfcrenton.com if you would like information about any of our ministry teams. Please be sure to include which ministry you would like to hear about.