4-2-20
by CFC Office on
April 3, 2020
Sundays:
Pastor Amy will be going live on the
CFC
Facebook page on Sundays at 10am
and there will be a link to the sermon.
Pastor Amy's sermon will be posted each Sunday on the CFC website.
Click on the "Sermon Archives" button on the home page.
Virtual Easter 2020: Watch for details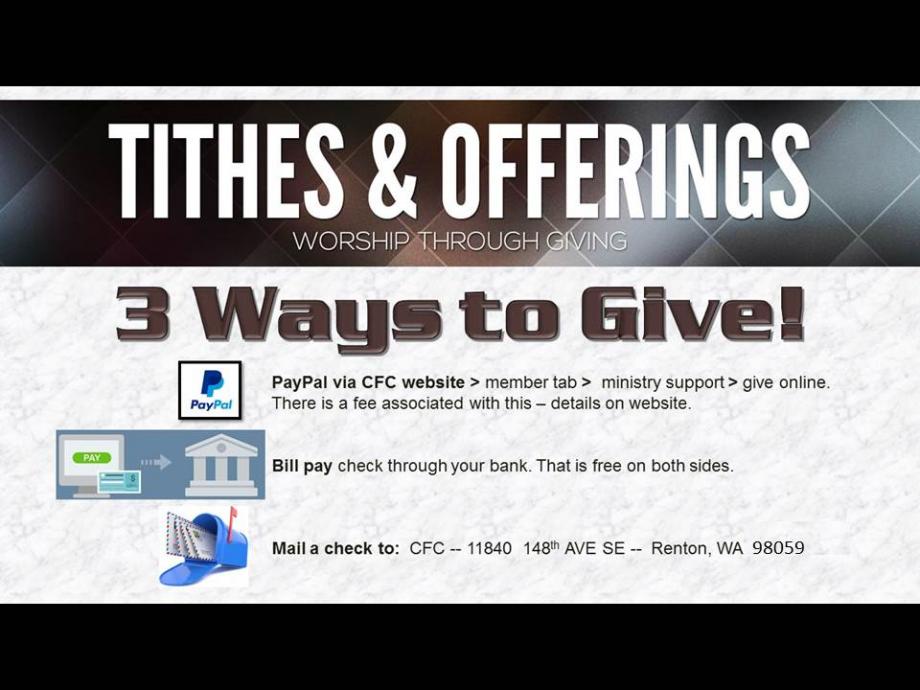 Ways to give your tithes and offerings:
1.
PayPal via CFC website: www.cfcrenton.com
Under member tab
>>
ministry support
>>
give online. There is a fee associated with this – details on website
2.
Bill pay check through your bank:
A free service
3.
Mail a check to:
CFC -- 11840 148
th
AVE SE -- Renton, WA 98059
back