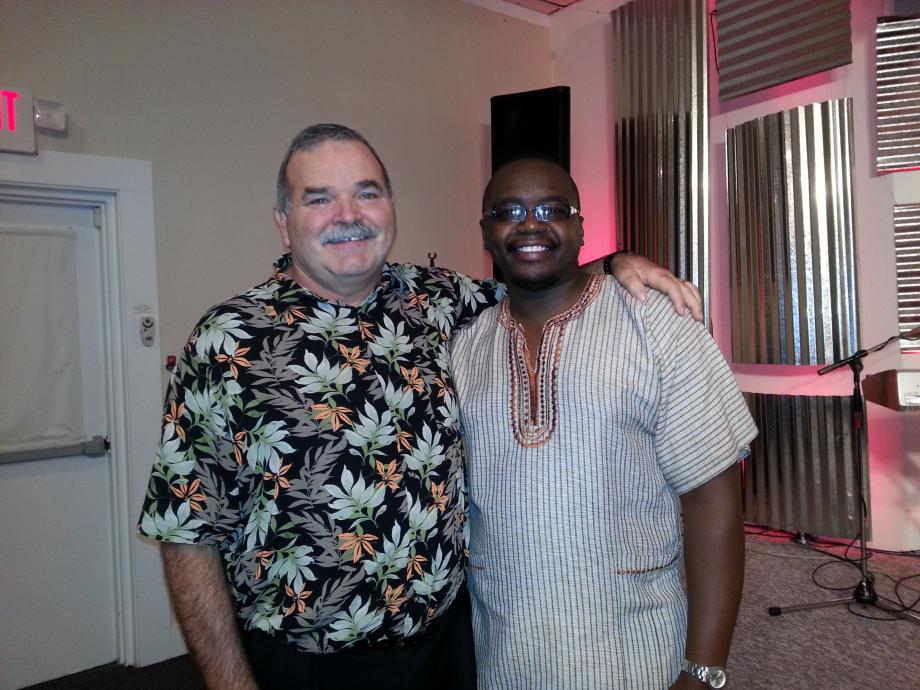 Pastor Dave & Pastor Marko
Pastor Marko Rutuna is married to Margaret Mudegu and the Lord has blessed them with three wonderful children, Stephen, their oldest, then Stephanie and Stefan. Pastor Mark and his wife heeded the Lord's calling and in 2010 they stepped out to pioneer a church. Mwihoko Baptist Church is located in the outskirts of Nairobi in the Mwihoko area of Kiambu County in Kenya. The first months were a challenge, but steadily they have seen the Lord grow and establish what He started. To this day there are about a hundred souls that gather every Sunday to worship and exalt Jesus.
Pastor Marko has served in other organizations and churches in the past years and the experience he has gained has helped to shape him into the servant that he is today. He has a passion for hospital visitation, prison ministry, door to door evangelism and crusades. In 2011 Pastor Marko met with Pastor Dave, of CFC, and became great friends. Since that time, Pastor Dave and the CFC family have been partnering with Pastor Marko and the Church in Kenya through prayer and support.
Pastor Dave and Tandi,
I trust the Lord has kept you well my friends. I was able to get the floor done and we bless God…. thank you so much for everything. Just recently I was able to bring some young people together and had a glorious opportunity of presenting and declaring the Gospel to them. For me it is always a joy watching souls bowing to the Lordship of Christ. I deeply appreciate all the numerous ways you guys stand with us. The Lord richly, richly blesses you. Receive greetings from the Maasai brethren I also minister to in the Savannah's of Africa.

Pastor Marko
September 2016