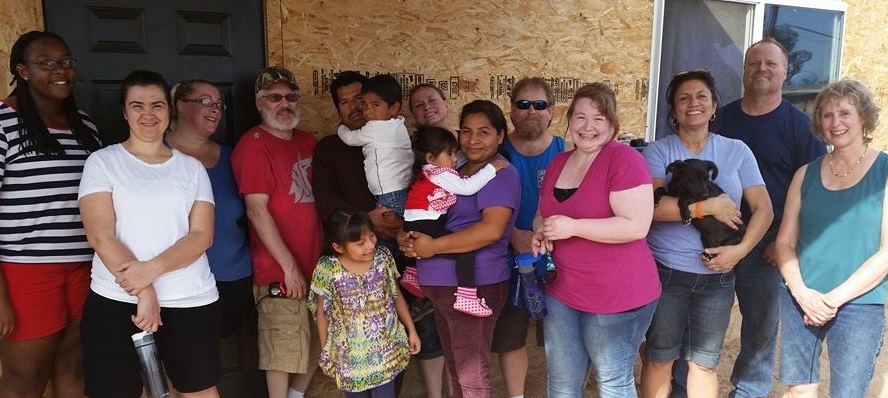 Mexicali Missions 2020
Date: February 15, 2020 - February 26, 2020
Praising Jesus for another miracle filled mission trip to Mexicali!
Click on this link to see pictures from our
2016 Mission trip
.
Mexicali Missions -
Next Mission: February 15-26, 2020
Our Teams have been going down to Colonia Rio Hardy, and partnering with the local church in the community since 2006. Pastor John & Alicia were blessed to move into the community, to live onsite, to better serve the people of Rio Hardy on a daily basis!
MexiCali Mission Trips are an opportunity for those actively seeking to serve the kingdom of God as Missionaries. Those who go on this mission trip serve in many capacities, from hands on building projects in the community and at the church, to Vacation Bible School for the children, a Multi-Community Dinner followed by the preaching of the One and True Gospel of Jesus Christ.
There are often other missions opportunities that arise in partnering with other churches and organizations.
If you'd like more information please contact Greg or Darlene via the church office or use this link: Mexicali Missions Contact form.
To donate to a specific Missionary, please click here for a
donation form
, print, fill out and send it to our church.
We will make sure your Missionary will receive full credit of your donation to help fund their trip.
Click on the links below to print out Application and Information Forms.
About our Trip
First Steps
CFC - Mexicali Application/Permission Form
Code of Conduct Form
Fundraising Letter with Donation Form
Packing List
Greg & Darlene Larsen, Mexicali Mission Team Leaders
[
back
]